---
Photographic Portfolios — Still Life
Mask No. 1. © 1992, Lizabeth A. Johnson.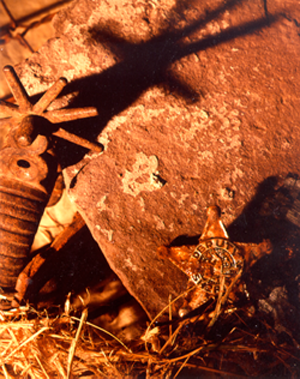 Mask No. 1 is one image of a four part series. I created this image with a Sinar Bron 4 x 5 camera while I was on assignment at Hans Neleman's Master Still Life Workshop in Santa Fe, New Mexico in the summer of 1992.

All work for this image was done in camera. The vibrant yellow and orange coloring is the result of shooting tungsten-based film with strobe lighting.

Mask No. 1 is part of my New Mexico Still Life Series. This work directly influenced my recent still life work in the graveyards of Edinburgh, Scotland, which I visited for the first time earlier this year. I plan on returning in the spring to continue this latest project.


This class was taught in conjunction with the Santa Fe Photographic Workshops.
Back to photographic portfolios

home | photo | writing | design | internet | about | contact | email